Today I have taken picture number 365 for my 365 project.  I am very excited to have completed an entire year of pictures.  This has been a wonderful project for me.  It has taught me patience, creativity, to have fun (which is very easy for me to do), and to stop and really enjoy the roses.  I am much more aware of the beauty of nature and all of God's creatures.  This project has also taught me how to use almost all of the settings on my camera.
For comparison, here was my original picture 1 year ago: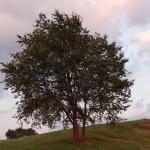 Here is the same tree taken on day 365: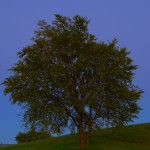 It is a boring tree, but I feel I have progressed throughout this last year.  Thanks to everyone that has viewed my pictures.  I really appreciate all of your support!